Accommodation / Ground floor / Getting here / Surrounds / Thing to do / Garden / General information / Guests / Petit Pont - Home
Petit Pont
'La Metairie du Petit Pont'
Ligne, Saint Valerien, Vendee, France.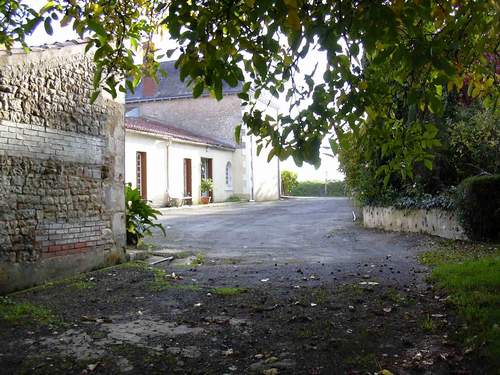 Walking up to the house from the lake. West side.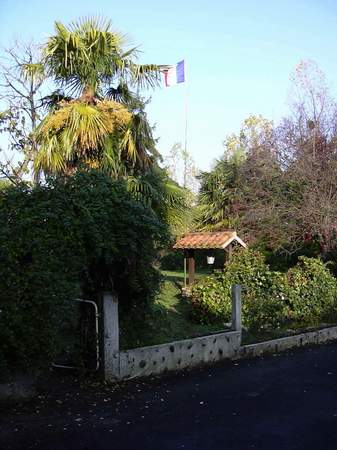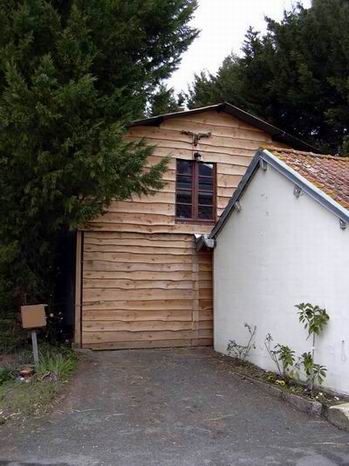 Small secluded garden with well, herbs, palm and other trees.
The wine cellar and press is an active place.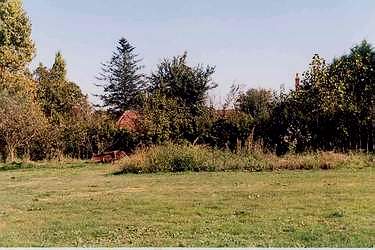 (left) This is the farm land (rape seed) which surrounds to property on 3 sides, with woodland on the crest of the hill. (right) Our house through the fruit trees and tropical garden. The little lake, with ducks and swans to the left (Yes, it's 'Swan Lake', this summer, in Ligne)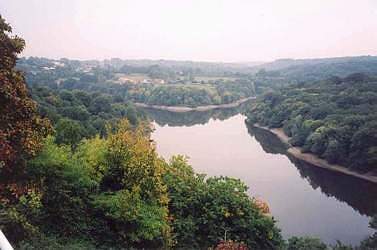 (Left) We have a small grove of 49 poplar trees. (Right) Mervent Vouvant (National Forest area) is 20km away from Ligne. The perfect cycle ride, through the villages, via the Winery at Pissot.
Winter rains bring a full lake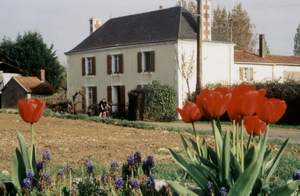 It's lunch time and why should we not have a selection wines of the house and region.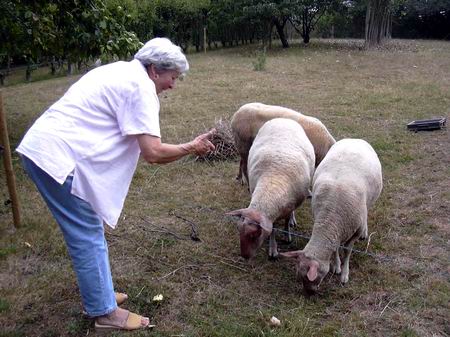 We are blessed with a few sheep.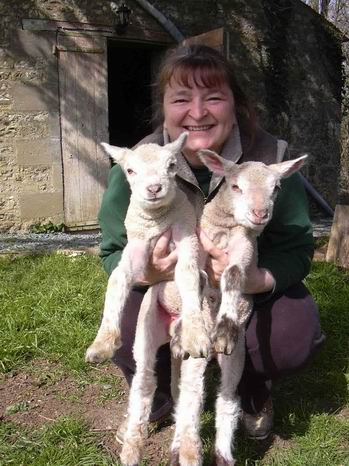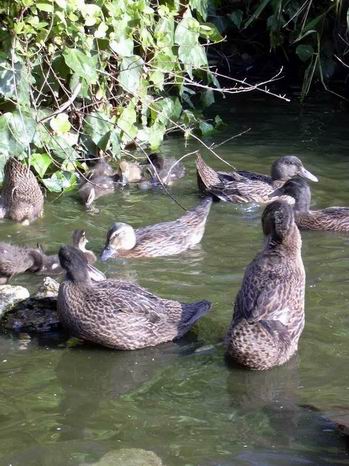 Healthy lambs and a busy day in the pond for the ducks.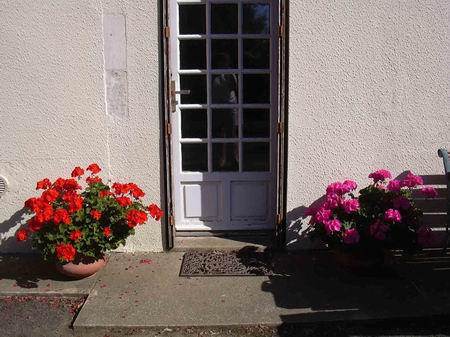 Contact Tel: +33 251 87 63 23 or Mobile 06 32 80 26 32
Accommodation / Ground floor / Getting here / Surrounds / Thing to do / Garden / General Info. and Rates / Guests